DWI/DUI Attorney
in Houston, Texas
I'm Kenneth Mitchell, Attorney at Law, and I'm here to help you fight for your freedom. As a former police officer, I've witnessed how devastating DWI/DUI charges can be, and I know what it takes to combat them effectively. Contact me at my Houston, Texas law firm today to discuss your case and start seeking justice.
Kenneth Mitchell
Attorney at Law
I began law school while employed as a police officer. I know the ins and outs of Texas traffic laws and I've made it my mission to use my experience to defend my clients from any injustice they encounter. If you're in Harris County, Texas and facing DWI/DUI charges, I'm the skilled advocate you need.
To better serve my clients, I regularly expand upon my education by taking DWI-focused courses for attorneys. Utilize my knowledge as a tool to understand your rights and how to move forward. Together, we can pursue a favorable outcome.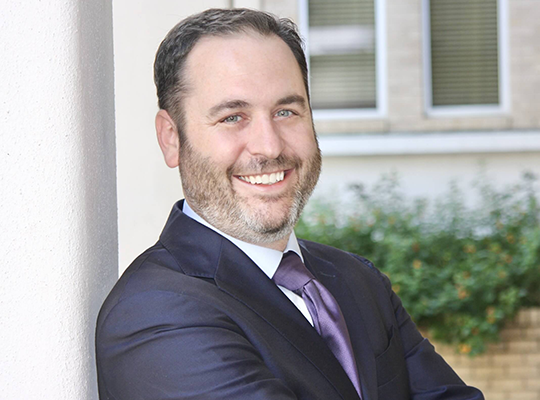 When Should You Hire a DWI Attorney?
THE SOONER YOU CALL ME, THE BETTER.
Many aspects of DWI/DUI cases are time-sensitive. Your best bet is to enlist the guidance of a trusted attorney who knows how to proceed in accordance with your interests. No need to panic — my Houston, Texas law firm is ready to take your call.
Penalties for Texas DWI Convictions
1st Offense

As a first-time offender, your license could be suspended for 90 days to one year. You'll be facing up to six months in jail or $3,000 in fines. If your blood alcohol concentration (BAC) exceeds .15%, then these increase even more.
2nd Offense

For a second DWI/DUI offense, jail sentences range anywhere between 30 days to one year. Your fine would total up to $4,500, with a possible license suspension of anywhere between 180 days to two years. I'll work hard to help reduce your penalties.
3rd Offense

The jail time and fine of a third DWI conviction are 2-10 years and $10,000, and your license faces a suspension period of a minimum of 180 days and a maximum of two years. No matter the severity of your charge, I'm here to defend you and your future.
Don't Let a Mistake Derail Your Life
My passion for advocating for people who need it most is what led me to a career in law. Charged with a DWI in the Harris County area and not sure where to turn? Let me take on your case.
LAW ENFORCEMENT EXPERIENCE
My former occupation gives me a level of intuition that not all lawyers possess. I know how police officers think and the common mistakes they make during DWI arrests.
I WILL RELENTLESSLY ADVOCATE FOR YOU
When you choose me, you're also choosing yourself. With my unique set of knowledge and experience, I understand how to fight on behalf of your rights and best interests.
THE TIME TO ACT IS NOW
From your BAC level to how many offenses you have on your record, there are multiple factors that go into how quickly a DWI/DUI case will progress. It's important that you get the qualified representation you need from a skilled attorney. The sooner you contact me, the better defense I can build for you. Reach out to my Houston, Texas office today. I defend clients in and near the Harris County area.