Driven. Experienced. Persistent.
I Fight for You & Your Future
Serving Clients Throughout Houston, Texas and Surrounding Areas
Driving While Intoxicated
Attorney in Houston, Texas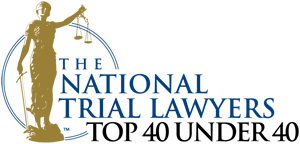 Kenneth Mitchell
Attorney at Law
My natural drive to help others and my passion for advocating for those who need it most are what lead me to a career in law. As a former police officer, I constantly came into contact with people facing difficult situations. Now, as an attorney, I get to help those people fight for a second chance at life. I earned my J.D. from the University of Houston Law Center in 2016, and since then, I have helped countless clients throughout Texas move forward and build better futures after overcoming damaging charges like DWIs.
LEARN MORE ABOUT ME
Extensive Experience & Passionate Advocacy
I'll Do Everything in My Power to Get You The Results You Deserve
Background in Law Enforcement
My experience as a former police officer has equipped me with the skills necessary to fight for you. I know the law like the back of my hand, and my goal is to use my previous experiences and knowledge to your advantage.
Natural Drive to Help Others
I want to help my clients move forward. I believe that a mistake does not represent who you are, nor should it define your future. When you work with me, you get a passionate defender who stands by you every step of the way.
Kenneth Mitchell is a great attorney. He is a strong advocate for his clients. I could not recommend him more!
Dia B.
I was extremely pleased with the outcome of my case and would definitely recommend Kenneth.
Mariyan Catlo
If you are in need of a DUI attorney, Kenneth is your guy! I am so glad that I chose him to represent me in my case!
Tony Jones
Don't Let a DWI Derail Your Life
A DWI charge can be life-altering. Your personal and professional life may be affected. Don't face this difficult situation alone. Reaching out to a skilled DWI defense attorney for guidance can help you gain peace of mind. When you work with me, you can rest assured that your case, and your future, are in capable hands in Houston, Texas.
I spent my former years as a police officer, so I have seen first-hand how devastating DWI charges can be. Now, as an attorney, I have the ability to help people put their past mistakes behind them and move forward. You deserve the opportunity to build a strong future that is uninhibited by a DWI. I'll do everything possible to achieve a result that gives you this opportunity.
From explaining the charges you are facing and presenting your possible options to representing you in court, I can be your partner throughout your legal situation. We'll work hand in hand to seek the most favorable results possible and get you back on your feet.
The best thing you can do if you have been charged with a DWI is to reach out for legal advice as soon as possible. I seek to advise clients on license issues, expunctions, and DWI charges involving weapons, drugs, or reckless driving. Contact me today to set up a free consultation with a skilled DWI defense attorney in Houston, Harris County, Montgomery County, or Galveston County, Texas.